Al-Shabaab release CHILLING video of attack on Kenyan police station
– Terror group al-Shabaab have released a chilling propaganda video of their attack on a Kenyan police station
– The group also posted a video of an attack on a police vehicle in Mandera
– The militants are seen firing at the vehicle before killing the police officers
Somalia based terrorist group al-Shabaab, has released a propaganda video on their attacks on Kenyan police officers.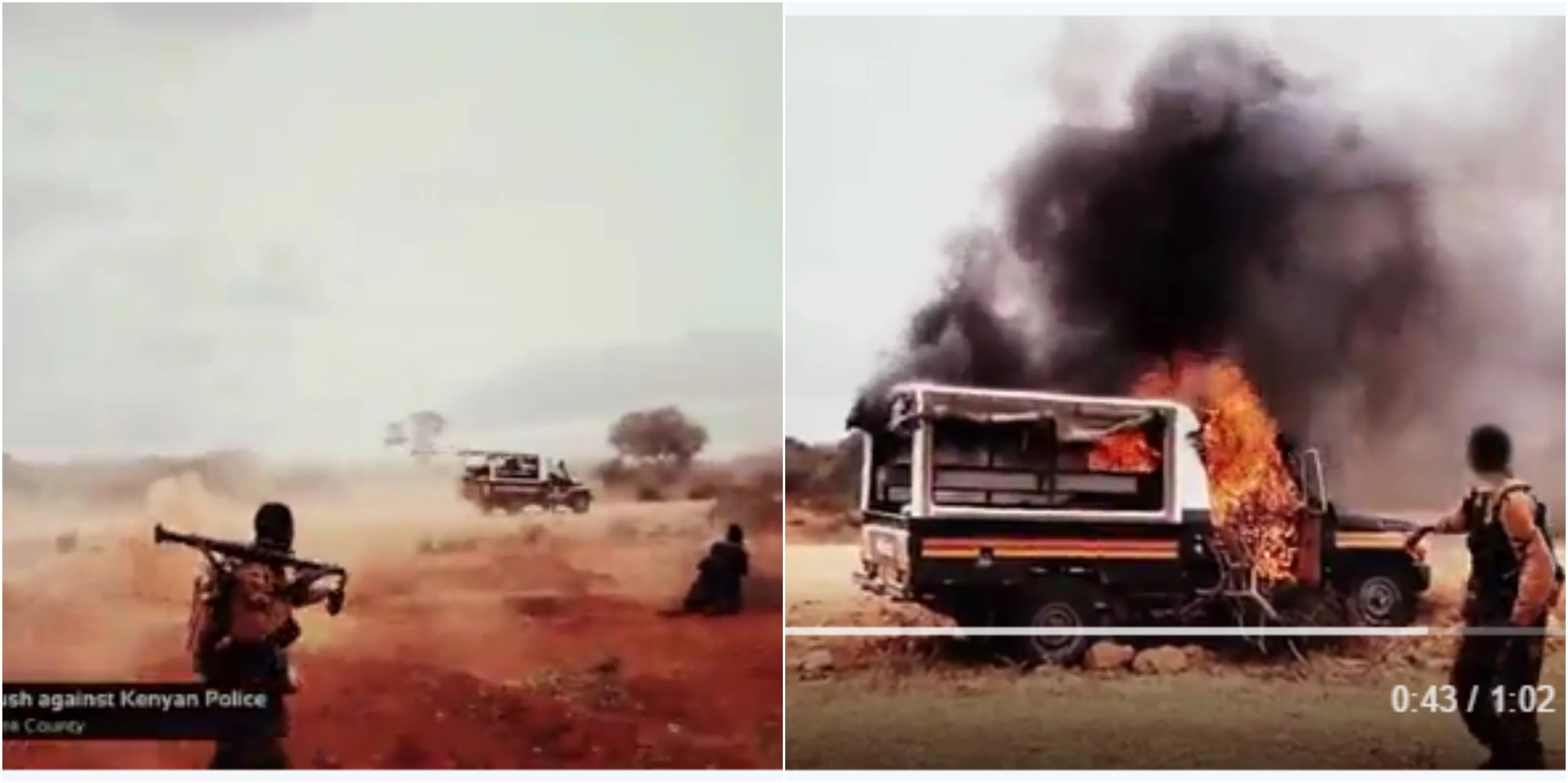 In the chilling videos, the terror group is seen attacking and burning Hamey Police Station.
The militants had claimed to have killed six Kenyan police officers after they attacked Hamey Police Station in Garissa county on Thursday, September 22.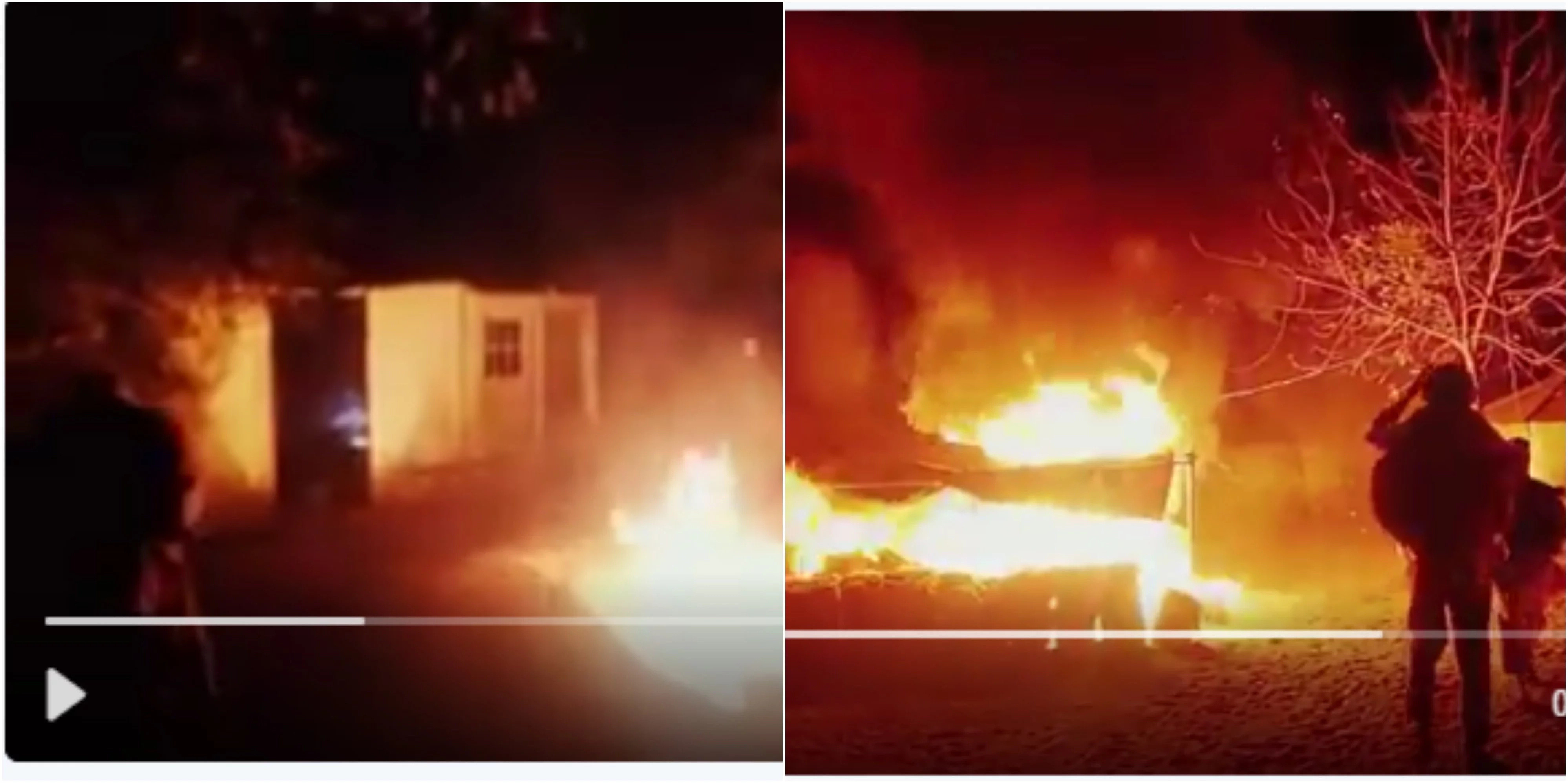 In another video the terror group attacks a police vehicle in Mandera.
The militants are seen firing at the vehicle before killing the police officers and burning the land cruiser with number plate
GKB 180 J.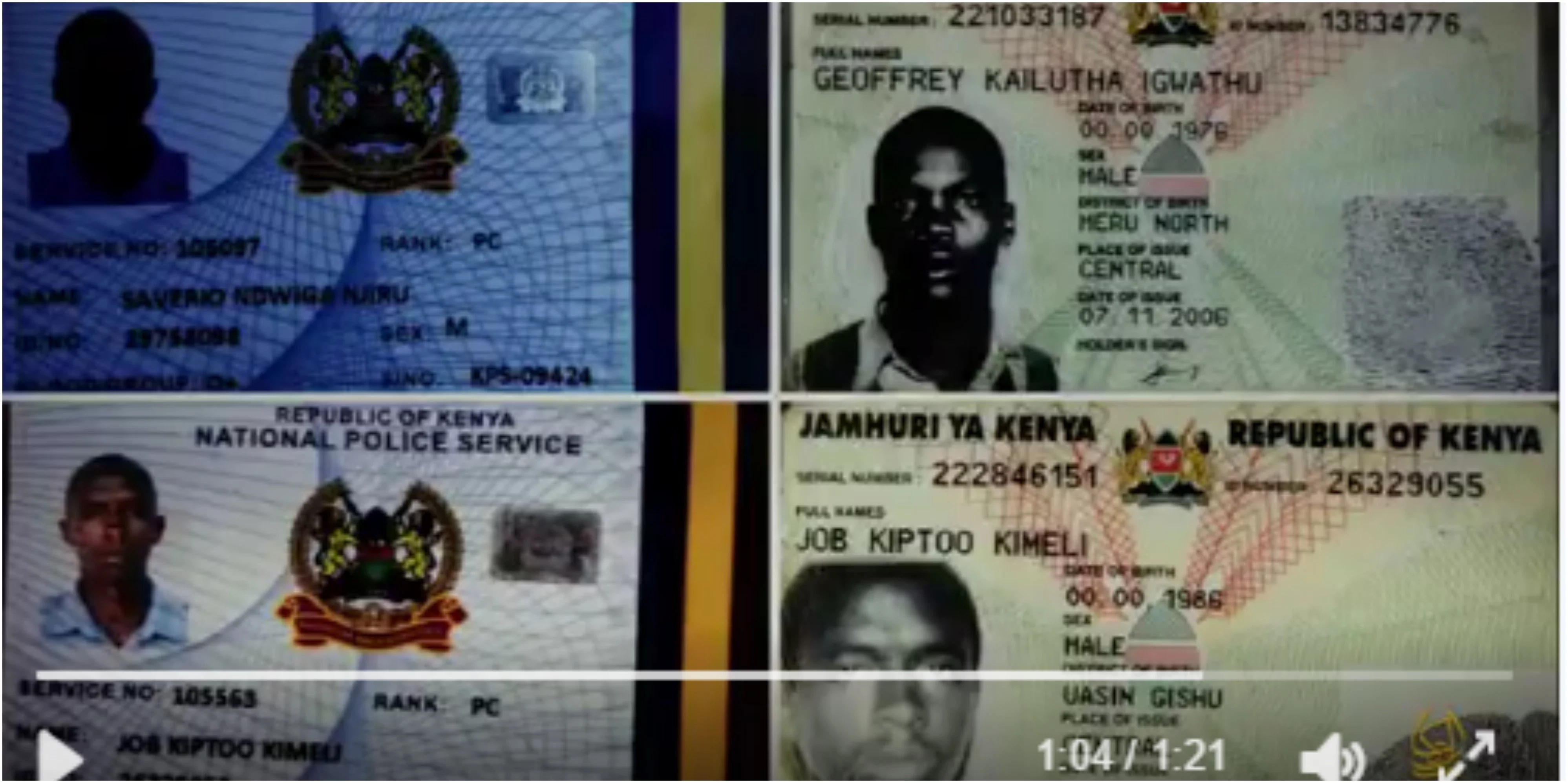 The militants also displayed several weapons and a police land-cruiser they had stolen from the police.
In the video, the militants are seen driving a Kenya land-cruiser number plate GK A 398Y, they stole from Hamey Police Station.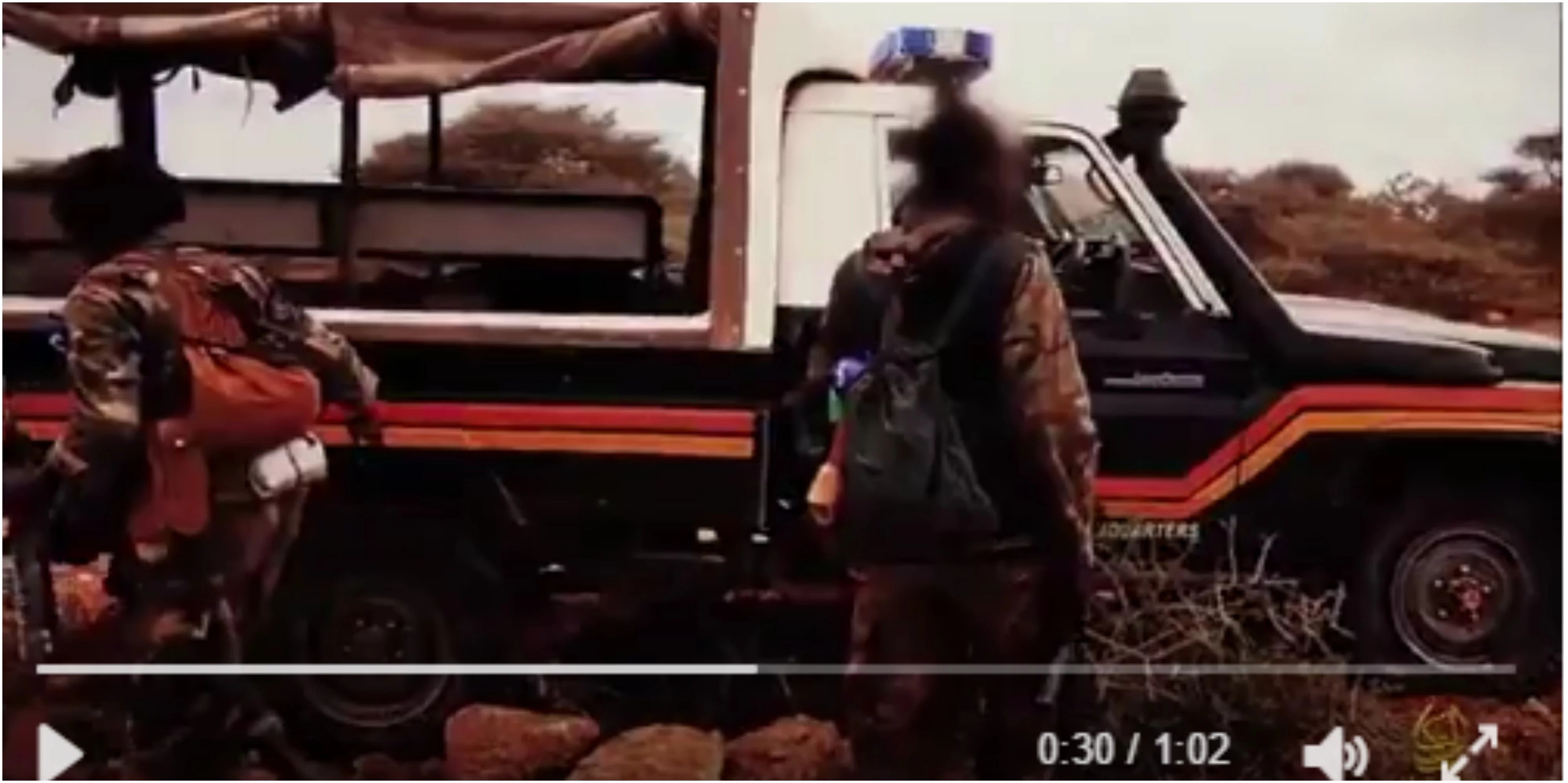 The propaganda videos by al-Shabaab come just days after the group executed a Ugandan soldier.
The soldier identified as Masassa M.Y from the Ugandan People's Defence Force (UPDF), was captured during the deadly siege on the Amisom base of Jannale in September 2015.
The Kenyan government is yet to release a statement on the videos by the militants which are circulating online.
Watch a video on Kenya Police below.